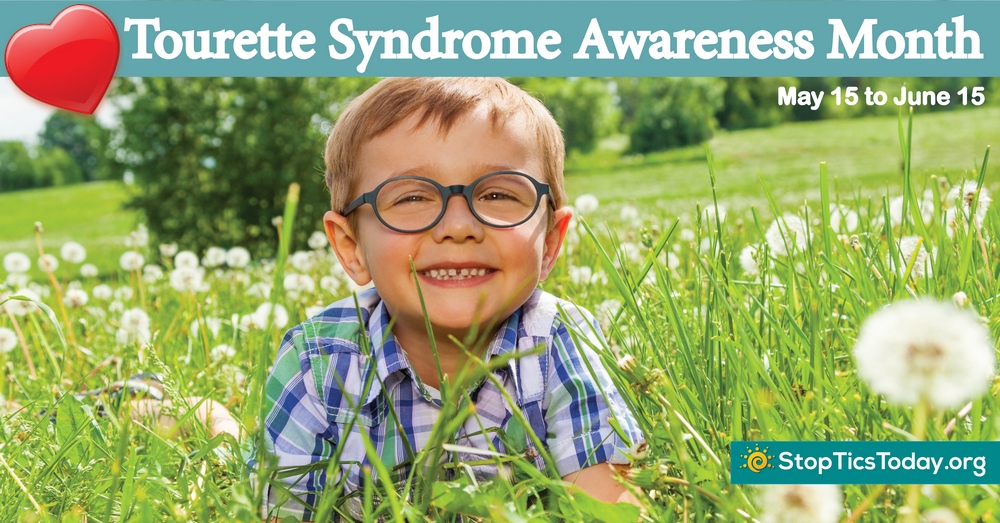 May 15 – June 15 is Tourette Syndrome Awareness Month!
Join us to promote Tourette syndrome awareness, acceptance, understanding, and to help find safe and effective treatments for millions worldwide with Tourettes and other tic disorders.  Learn more about our cause and our nonprofit story.
What can I do?
We've made it really simple for you to get involved.  Just select one or more of the easy options provided below!  Be sure to check out our downloadable images at the bottom of the page too!  We appreciate your support!
Update Your Social Media ImagesRaise awareness by updating your Facebook cover photo or Twitter header image to promote Tourette Syndrome Awareness Month (download images below). Support our EffortsShow your support to finding safe and effective treatments for Tourette syndrome by providing a $15 donation in recognition of May 15 – June 15.Start a FundraiserAre you passionate about Tourette syndrome? If so, we could use your help to raise funds for research. It's easy to become a fundraiser. Recognize Someone with Tourette SyndromeShow your recognition for someone who is affected by Tourettes and share your nomination on social media. Tag #StopTicsToday so we can share your story.Spread AwarenessHelp us spread the word by sharing this page on Twitter, Facebook, and Pinterest. Let your friends, families and co-workers know how important it is to raise awareness!Become a VolunteerWant to make a difference in the lives of those suffering from tic disorders? Volunteer now to help make a difference today.
Downloadable Images
Facebook Cover Image
Twitter Header Image

Pinterest Image